Here's my quick shots from what I've seen at Comicon 2016. I felt like there was a lot of good stuff, most of which excites me.
WONDER WOMAN
Let's just get this straight right from the start. This movie is LONG overdue. We've waited too long to have an iconic female lead on the big screen. Now the wait is over…and it looks like it will have been worth it! I know we're all wondering (see what I did there) about this since it's another DC WB effort, but this one looks different. An intriguing origin story that's different from any we've seen, yet still feels familiar. The heroine saving her beau, I like it…and am looking forward to more. Catch the trailer here.
DR. STRANGE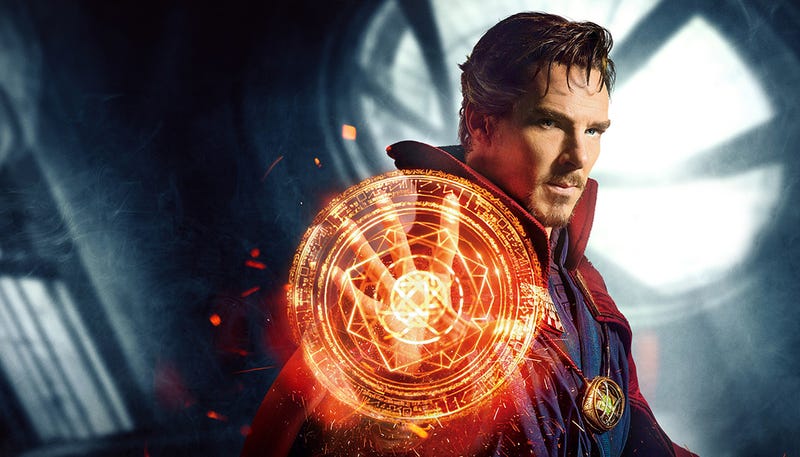 This is one of the disappointments for me. Let me start by saying I'm not a fan of Dr. Strange and never have been. However, all the footage I've seen feels like a cross between The Matrix and Inception. Two fantastic flicks, but two flicks that shouldn't be crossed. Kind of like Peanut butter and ketchup…both are great, but I'm not making that sandwich and if I did, I doubt you'd eat it.  However, I'm not closing the door because I do enjoy the idea of entering the magical corners of the MCU that we haven't visited yet. This is just my initial gut. I hope there's more to this story than just moving cities and other dimensions. We've already been there.
JUSTICE LEAGUE
Ok, this sizzle reel has me very interested. I'm not a fan of comics that is easily swayed by other's opinions. So, when all the negative reviews came out about BVS: DofJ, I was determined to still see the flick and make my own opinions. I don't consider a fantastic film, but I don't think my disappointments were as grand as others either. Again, though, I don't feel like comic movies have to be married to the literature counterparts to be enjoyable. Maybe this is why I didn't hate the film?  However, I want DCU to be successful on the big screen because I believe it will push MCU to continue to produce better and better movies…and likewise MCU will push DCU, giving us the absolute best of both universes. This Justice League trailer showed us a valiant effort from the WB to lighten up. I like that move. I really enjoyed the sequence with Bruce and Barry. I felt it was easy and believable. I hold some reservations still about what they can do to make us believe Aquaman is more than someone who can talk to fish. I guess we'll just have to wait and see.
FLASH and ARROW
On to the small screen! The flash and Arrow clips were nice. I love that the CW will be continuing to take the Flash further into the Flashpoint story line. This is exciting and I'm anxious to see how they'll play it out. I'm especially interested to see what happens since in both the comic and the cartoon the Justice League played key roles in the story. In this universe, we don't have a Justice League.
Arrow looks like Arrow. I still wish they would let Ollie lighten up and a little more. But there's no denying the success of the show. It's dark, but it works really well. This season seems to follow suit. My big question here is, what villain will they have that will be better than Damien Darhk was? And, who will these new recruits become?